about
physiotherapist
Linda Gaspich

B.H.Sc. PT FCAMT CAFCI MCPA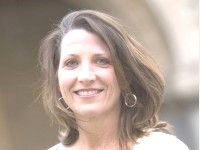 Linda Gaspich was born and raised in Niagara-on-the-Lake. She completed her Bachelor of Science in Biology from the University of Western Ontario followed by a Bachelor of Health Sciences in Physiotherapy from McMaster University.

She has worked at Hamilton General Hospital, Laurentian Hospital and St. Catharines General Hospital before moving to private practice.

Linda treats a varied orthopaedic and sports caseload which also includes motor vehicle accidents. She has special interest in sports medicine, osteoporosis and joint arthroplasty which has enabled her to treat many professional and amateur athletes.

She has advanced training in kinesiotaping, osteoporosis and is certified as an advanced Orthopaedic Manual Therapist (www.manippt.org). She also has advanced training in acupuncture (www.acupuncturecanada.com). She has completed the BoneFit Diploma through Osteoporosis Canada (www.bonefit.ca) and the Nordixx Pole Walking Instructor Diploma.

Linda enjoys an active lifestyle of downhill and cross country skiing, cycling, hiking and general fitness. She likes to be involved in her community and has participated in the Terry Fox Run, Big Move Cancer Ride, On the Move: Stroll for Orthopaedics; fundraising for the March of Dimes and volunteering at the Special Olympics, Royal Henley Regatta and Canada's Ballet Jorgen. She is a member of the St. Catharines Business Club.
Jennifer Rattray

B.A. - Office Manager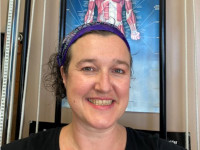 Jennifer Rattray was born and raised in St.Catharines.

She completed her Bachelor of Arts from Brock University.

She is an avid reader and a music aficionado.

Jenn brings enthusiasm, energy and sincerity into everything she does. She believes in giving back to her community and has been involved in various fundraisers for local charities.